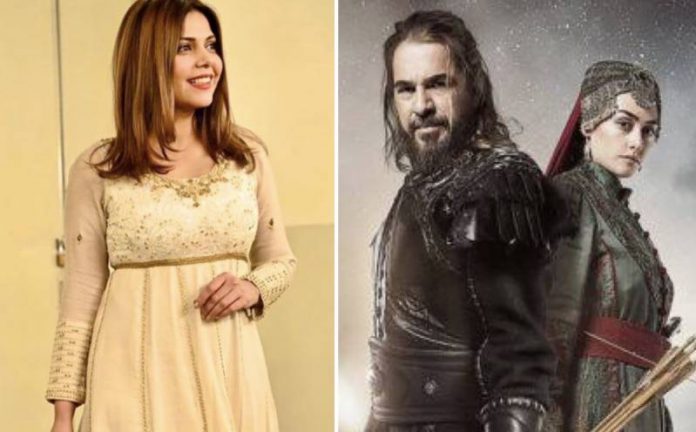 Hadiqa Kiani has taken the internet by sharing a remake of one of the Turkish songs sung at the opera house.
Pakistan's one of the best singer Hadiqa's tribute to Diriliş Ertuğrul is a hot topic over the internet. Singer Hadiqa Kiani performed Turkish songs sung at an opera house in 2005.
The popular Turkish drama, Diriliş Ertuğrul, is a special hit in Pakistan and the hype surrounding the show doesn't seem to be dying soon.
The show has seemed a bit controversial in the Pakistani Industry, as some people support its broadcast while some are opposing it.
However, both countries always shared a friendly cultural exchange. The star cast of Diriliş Ertuğrul has also thanked Pakistani fans. Some of the actors also want to visit Pakistan.
 "In 2005, I had the honor of singing the Turkish song Sen Ağlama at the AKM Opera House," she tweeted. "Today, I have remastered that song as a tribute to series Diriliş: Ertuğrul, Sezen Aksu, and to the people of Turkey."
She also revealed that her maternal ancestors were from Turkey. "She has been associated with the country since childhood.
Talking about the success of Diriliş Ertuğrul in Pakistan, he said, "Now in 2020, a new milestone in the relations between Pakistan and Turkey has been achieved due to the huge success of Diriliş Ertuğrul in Pakistan.