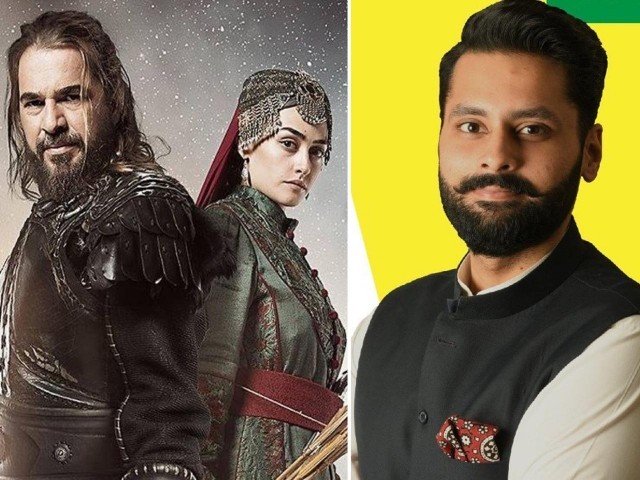 After veteran actor Shan Shahid, politician Jibran Nasir tweeted against Turkish serial Ertugrul.
The famous Turkish Serial Dirlis Ertugrul is now on aired on PTV. After which different public figure share their opinion on their tweets. Bilal Ashraf supported this decision of PTV, whereas Shaan Shahid posted that we should promote local production. Now Politian and human rights lawyer shared his opinion on his tweeter handler, which open a new debate on Pakistani social media. He said that Pakistani people are trying hard to become Turk. We have many beautiful cultures in Pakistan, but some are still facing an identity crisis. His tweet is
His opinion didn't get any positive response; however, the Pakistani twitter community reacts with more sarcasm on his tweet.
One of the user replying to his tweet with criticism
Other tweeter users roast him with the reply
And then there are some of the sarcastic responses from Pakistani's against Jibran tweets are
After Jibran's comment that Pakistani's are trying to become Turk after watching Ertugrul, some of the People brought up his old dance video on Dilbar Dilbar song. And ask him that he embrace his own culture?
Do you think that his Judgement for Pakistani audience of Ertugrul is right?