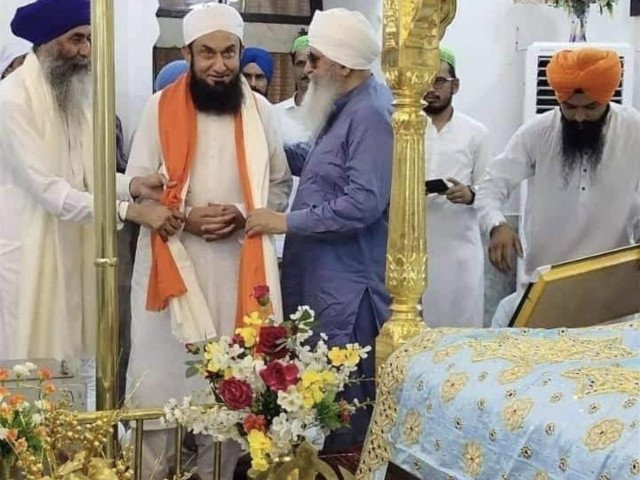 Maulana Tariq Jameel, a famous Islamic scholar has once again come under a sheer criticism on social platforms. By visiting a Sikh religious temple, a Gurdwara in Kartarpur. A religious delegation that has Maulana Tariq Jameel visited Gurdwara Darbar Sahib Kartarpur on Saturday.
Maulana was warmly received by the head of the Gurdwaras including granthi, Sardar Gobind Singh, Punjab Assembly Member Sardar Ramesh Singh Arora, and many others. A briefing was also given to Maulana Tariq Jameel. He was briefed regarding how Baba Gurak Nanak, the founder of Sikhism had spent 18 years and preached monotheism. Baba Gurak Nanak was s figure in history that has always promoted humanity and fraternity.
Maulana Jameel was also presented with Saropa and Kirpan as offerings. The Islamic scholar also met Sikh pilgrims and said, Islam protects and instructs about the respect and rights related to minorities. Maulana Jameel said, "Kartarpur is the corridor of peace. Minorities in Pakistan enjoy full religious freedom".