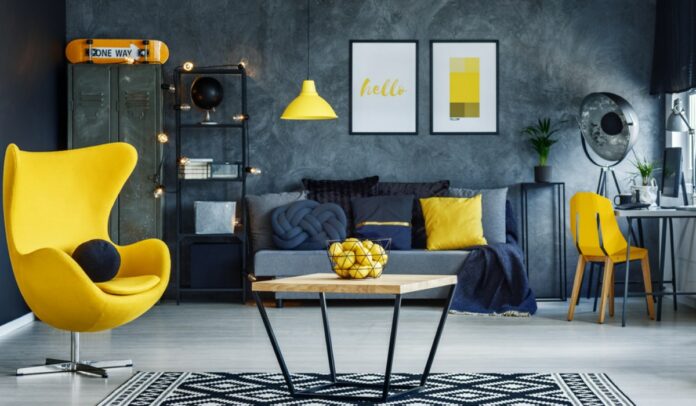 When it comes to decorating your home, there are no hard and fast rules–other than doing what makes you happy and resonates with your own design style. 
Each year, new trends come and we re-think decorating our homes with more comfort, style, and beauty.
If you are someone who likes creating a vibe that is aesthetic and unique, you will need to have a large budget. However, these items improve the quality of your life, and investing in decor items is worth the splurge. 
Ultimately, good home decor has the potential to transform a space. Whether you are moving to a new house in Bahria Town Phase 4 or renovating your current house in DHA Islamabad, you don't have to fret about the decor, as we have mentioned 7 popular home decor trends that are worth your money.  
Art and Handicraft
Furniture
Lamps
Ceiling Fixtures
Traditional rugs 
Mini library 
Wallpapers
Art and Handicrafts
Adding Painting, photography, antique frames, or any traditional art can play with the flow of your home.  Artwork is often the main point of a room and it can enhance the livability of the space by reducing visual clutter and highlighting the main features of a room, making it easier to relax and focus.
However, handicrafts instantly brighten up the space and give an aesthetic vibe to the house. It visually brings your eyes through the room and adds personality to the space, which makes it a meaningful purchase. Also, some of the items retain their value over the years.
Furniture
Adding vintage furniture is an all-time classic when it comes to furniture and home decor. Furniture with a history typically increases in value over time. 
Vintage and designer furniture are high on the list of home investments. Besides its useful qualities, vintage furniture adds unique personality and interest to a space while demonstrating love and respect for the past.
Lamps
Floor lamps are also a great option for home decor as they never go out of trend. They provide more focused lighting, so the placement of the lamp is important.  Along with the home decor, they brighten up even little nooks. For instance, you might want to position one near the couch where you like to read, or next to your makeshift office space at home. 
These come in many sleek and stylish designs that do not take up a lot of space. Floor lamps also come with detached wires so you can easily set them up yourself, meaning you don't need to install new wiring.
Ceiling Fixtures
For good ambiance and a touch of glamour, ceiling fixtures are a popular trend that complements modern room designs. They come in various sizes, shapes, and types like chandeliers, fluorescent lights, pendant lights, recessed lighting, and track lighting.
With an almost unlimited selection of ceiling light choices, you can choose the right style to add that final, finishing touch according to the theme of your home.
Moreover, Adding a hanging oversized pendant lighting is a simple way to revamp a room. If you prefer a rustic theme, this is a quick way to add that element to your room. These oversized lights have multiple options in terms of design and colour, which you can choose according to the overall aesthetics of the room.
Traditional rugs 
Adding an antique rug to an interior space can drastically change the look of a room. While there are many different styles of antique rugs and carpets to choose from. There's no better way to give a space some soul and bring it to life than with an exquisite antique handmade wool rug.
These rugs come in different sizes and designs with varying colours, prints, and textures. Prices vary with the type and size of the rugs.

On the other hand, you can also use a rug as a wall hanging piece. It's a great way to add visual interest and warmth to your room, and also helps to dampen sound between thinner walls.
Mini library 
People are investing in home libraries these days. Even though we live in the digital world, not everything has to be on a laptop, smartphone, or tablet. Technology can not be compared to the feeling of running your hands through rustic pages of books.
Wallpapers
The right choice of wallpapers instantly changes the whole look of your home. It is your choice when it comes to the pattern of the wallpaper; you can either choose a modern style, aesthetic or traditional wallpaper. This decor idea is not just long-lasting but also fast, easy, and makes a big difference.
Decorating your home the right way can take its aesthetic value to the next level. Follow these decor trends that will surely be worth your money. For more information about decorating and DIY ideas for your home, you can visit Graana.com. Pakistan's first online real estate marketplace.