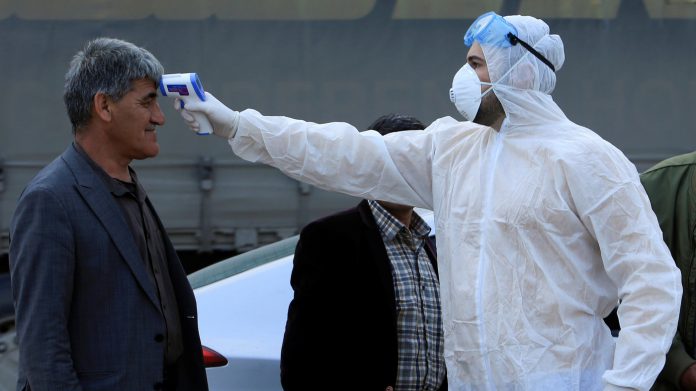 As per the National Command and Operation Center, the confirmed number of coronavirus cases reached 4,601 in Pakistan on Friday.
In the last 24 hours, 284 new coronavirus cases were reported across the country. So far 467 patients have recovered, while the death toll has risen to 66.
4 more patients died yesterday the novel coronavirus. However, 31 are currently battling life-and-death situations in their respective health centers.
Punjab with 2279 cases is listed as the highest affected province. In Sindh so far 1128 cases of Coronavirus have been recorded.
620 cases were reported in Khyber Pakhtunkhwa, 219 in Balochistan, 107 in Islamabad, 215 in Gilgit-Baltistan and 33 cases in Azad Kashmir.
Health authorities conducted a total of 44,896 tests, including 2,737 tests, over the past 24 hours.
There are now more than 90,000 officially confirmed deaths from novel coronavirus worldwide.
Since the first outbreak in China in December, more than 1.5 million cases have been registered in 213 countries and territories.