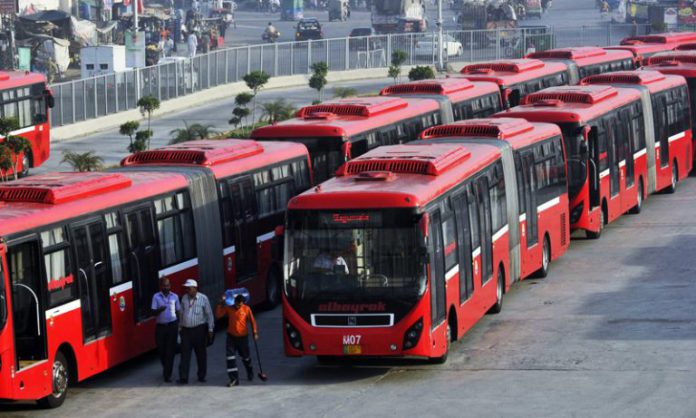 The citizens of Lahore will now face a new hike in metro bus fare that is now approved by the government of Punjab.
Metro bus fare is increased by Rs 10 and now it is Rs 40. The government of Punjab raised price after the provincial cabinet's approval that was led by the CM Punjab Usman Buzdar.
According to sources, Punjab Transport and Finance Departments recommended the raise of Rs 20 per person. Chief Minister Punjab Usman Buzdar was told that the metro bus service requires the yearly subsidy of over Rs 12 billion on current rates and if the fare is increased by Rs 20, it will come to just Rs 10.5 billion.
He was also informed that the wagons and motorcycle rickshaws on the same route are taking Rs 40 to 50 per passenger. However, CM Punjab Usman Buzdar asked to not shift the burden on people and just approved the hike of Rs 10 in bus fare. It is noted that in the current fiscal year, it is the second raise in the ticket price.