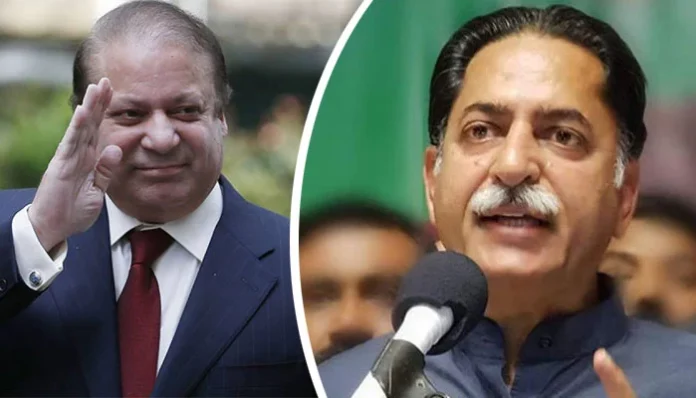 Nawaz Sharif expected to return after Eid in Pakistan, said PML-N leader Mian Javed Latif. Nawaz Sharif, supremo leader of the PML-N left for London due to his illness in 2019 with the permission of former Prime Minister, Imran Khan. The accountability court sentenced Sharif to 7 and 11 years in prison for corruption in Al-Azizia Steel Mills and Avenfield properties.
However, the Lahore High Court (LHC) discontinued his sentenced and allowed Sharif to leave for medical treatment. Javed Latif, PML-N's most senior leader confessed Sharif's return as the country is not following any pandemic. He further said, after his return, he will follow the case court proceedings 
"He [Nawaz Sharif] will face the courts and rule of law, but we expect neither should anyone should be treated as ladla [favourite] nor should anyone have to face brutality," Mian Javed Latif added.
Nawaz Sharif's brother, Shehbaz Sharif has elected as the 23rd Prime Minister of Pakistan on Monday. PM Shehbaz Sharif procured 174 votes opposite the Shah Mehmood Qureshi from PTI. PTI decided to boycott the polling process. Some of the members including Imran Khan have also resigned.