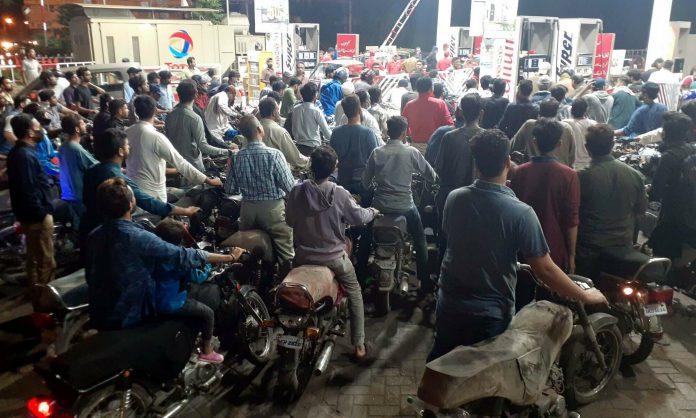 Due to petrol pumps strike in Pakistan consumers facing a hard time. People doing panic buying as many of the petrol pumps are closed and strike is expected.
On Thursday morning, long queues, fights and traffic jams were witnessed at petrol pump stations. I happen across Pakistan as the strike announced by the petroleum dealers spread panic.
The Pakistan Petroleum Dealers Association (PPDA) has announced a strike for an indefinite time. the strike is observed from today to demand increase in margins on the sale of petroleum products.
PPDA spokesperson said that the government did not accept our demands. Unless the government raises dealers' margins to 6%, they will not negotiate with them.
He alleged that the government had promised to meet the demands of dealers. However, there is no assurance till now.
In Karachi, passengers lined up at petrol pumps to fill their fuel tanks, disrupting traffic on Karachi's major arteries.
Islamabad, Rawalpindi, Quetta, Peshawar are also facing the same situation due to strikes.