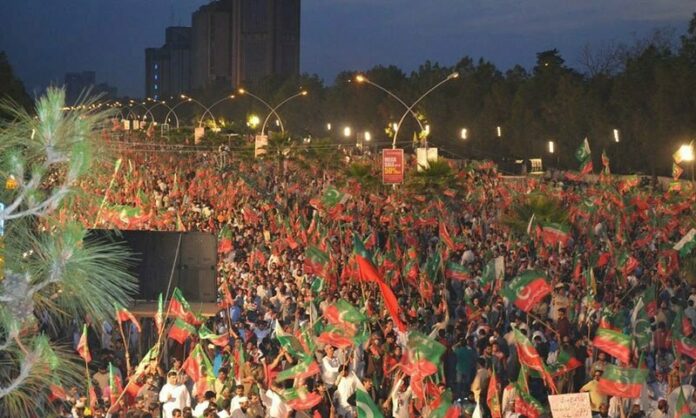 Islamabad authorities have granted permission to PTI on Friday to conduct a rally on 2nd July at Parade Ground. In a notification by NOC, the party is granted permission to conduct the rally. PTI applied to seek permission for the rally on June 27.
NOC included that the gathering should not violate the rights of the citizen of Islamabad or the surrounding area. Further the notification said no road should be blocked and citizens should not be allowed to enter the Red Zone of Islamabad. 
PTI Chairman, Imran Khan on 25th June announced a power show rally in Islamabad's Parade Ground against the 'imported government'. Khan while addressing a news conference at house residency at Bani Gala today, said to organize a power show at the Parade Ground next week. He has also asked citizens to organize protests in their cities.