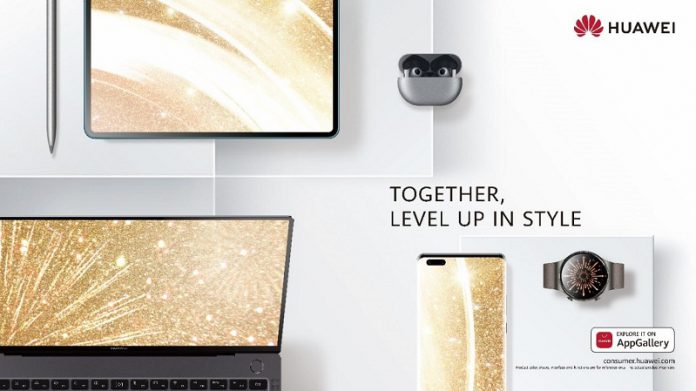 Huawei ecosystem ushers in a more connected experience for users, allowing them to adapt better in today's digital era. By being constantly connected, users change the way how daily tasks are done and how they interact between multiple devices. Thanks to Huawei's ecosystem, adapting to this trend is less challenging and in turn enable efficiency, productivity and ease of access, be it for personal or business use. By connecting to multiple devices and services under one HUAWEI ID, it is smooth and simple to connect and share between them.
Huawei Music can be used for music across smartphones, earphones like HUAWEI FreeBuds Pro, or speakers like the HUAWEI Sound X, with a single tap thanks to OneTap, while tapping the smartphone to laptops like the HUAWEI MateBook X will enable Multi-Screen collaboration for screen mirroring and drag and drop data transfer. With HUAWEI ID connecting these devices, all data can be accessed and securely shared across devices.
What does this mean for the end-user? Simply put, with more Huawei devices being readily available and connected with each other, data is easily and safely shared across devices and services, allowing for a more efficient daily life. This plays a major role in various segments, such as health management, entertainment and even for working, be it at home or office.