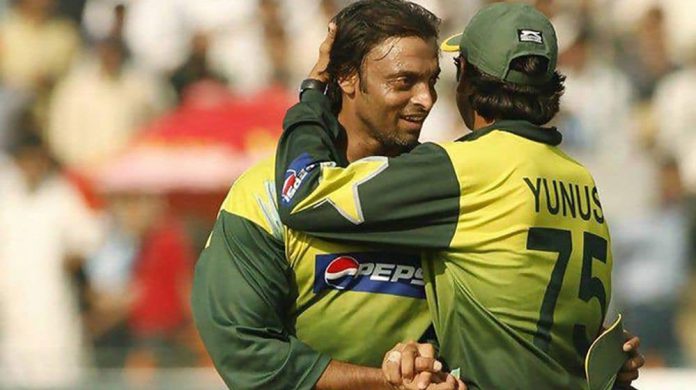 Former cricketer Younis Khan shows his support for Shoaib Akhtar remarks for Pakistan Cricket Board legal team.
After Shoaib Akhter's comments against the PCB legal team, especially on Taffazul Rizvi, open a new debate, and many former Cricketers came in front to talk on this matter. So greatest Batsman and former Captain of Pakistan Cricket team have come forward to defend Shoaib Akhter by showing support for him.
The former Captain said that a lot of bravery is required to speak the truth, and Shoaib Akhtar correctly has done that. And If PCB wants to make Cricket better in a country, they should evaluate Shoaib Akhter's remarks.
Before this former Pacer criticized Rizvi on poor supervision of Umar Akmal's case. He state that Taffazul Rizvi has an own agenda against cricketers. And because of his extra connections, Rizvi has succeeded to stay in the PCB for 10-15 years. Taffazul Rizvi dragging big names of Pakistan cricket team including Shahid Afridi, Shoaib Akhtar, and others in courts, instead of respecting them.
The whole scenario actually highlights the gap between PCB legal team and players including former and current. A big name of the Cricket world in Pakistan like Mohammad Yousuf, Shoaib Akhtar, Shahid Afridi, and Younis Khan and others having to go to courts for different reasons and between this matters, only Cricket has suffered.
This controversy exposes the one thing clearly that Pakistan Cricket board doesn't have a good relationship with former best players of Cricket, and because of this, PCB actually wasting their experience.