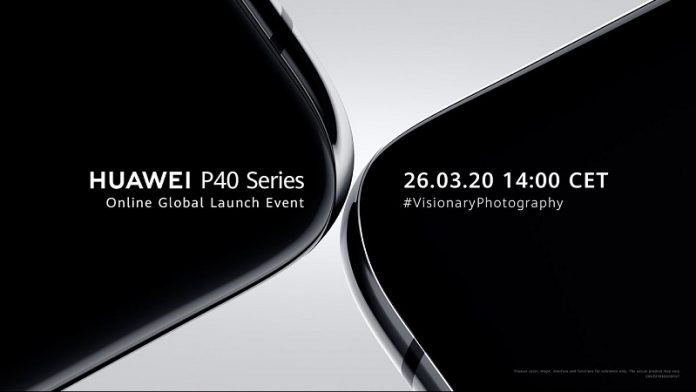 The wait is now over for Huawei smartphone lovers as Huawei P40 Series is going to reveal today.
The long-awaited Huawei P40 series launch is scheduled at 6 PM (Pakistan Standard Time). It is expected that the new smartphone series will come with two different variants that are Huawei P40 and Huawei P40 Pro.
Originally, the launch event was scheduled in Paris. However, it is cancelled and replaced with the virtual event due to the concerns related to COVID-19.
Both Huawei P40 and Huawei P40 Pro will be the flagship phones. According to reports, Huawei P40 will be lighter and smaller than the Pro variant. The 6.1 inch OLED display will offer the 1080p+ resolution. The expected battery capacity is 3,800 mAh. The phone will offer 128 GB internal storage along with 8 GB RAM. There will be a 32 MP selfie camera.
On the other side, Huawei P40 Pro will possess 6.58 inch screen with 1200 x 2640 resolution. 3D sensor will be also present along with the 32 MP selfie camera. However, it will assist users in the secure face unlock. It is expected to come with 4,200 mAh battery. The RAM size will be as same as Huawei P40 whereas there will be 256 GB internal storage.
You can check the Huawei P40 Series Online Global Launch Event live streaming here: