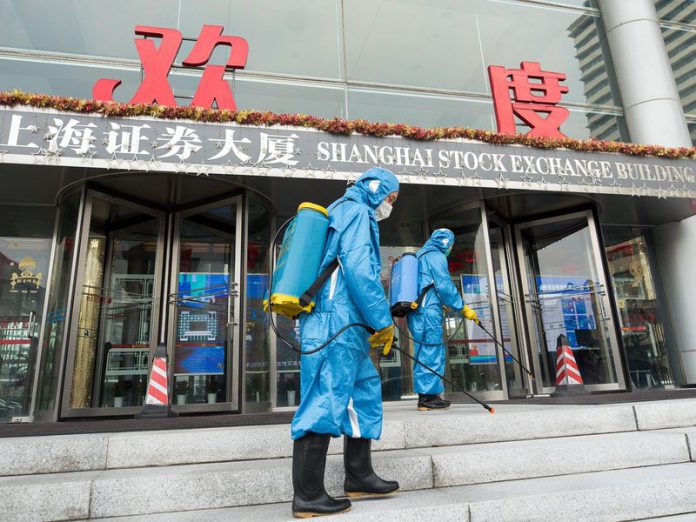 The deadly Coronavirus is not just causing deaths in China, but is also adversely affecting the country's economy.
Chinese stock market hit a new low as 360 people are died whereas 17,000 are infected due to Coronavirus in China. After Lunar year holidays on first day of trade Chinese stock market faced downfall because of increasing death of people infected from corona virus. The one casualty reported outside the country in the Philippines. The person died in Philippine is from Wuhan, China. China made hospitals for the patients infected from corona virus in 10 days.
G7 countries such as France, Italy, Canada, japan, Germany, the United States, and the United Kingdom confirmed Coronavirus cases in their countries. Mostly virus infected people were travelled from Wuhan city. Chinese authorities did all efforts to stop the infection by banning all the means of transport and limited 50 million people in the city.
The countries like Nepal, Mongolia and Russia closed their borders and New Zealand, Israel, the United States banned the visitors from visiting who recently stay in china. The epidemic of virus in china government extended the shutdown of economy which cause severe fall of stock market in china. After the end of holidays people start returning to their cities, custom authorities were make sure to examine the passengers at all entry and exit point to stop the virus from spreading in the country.