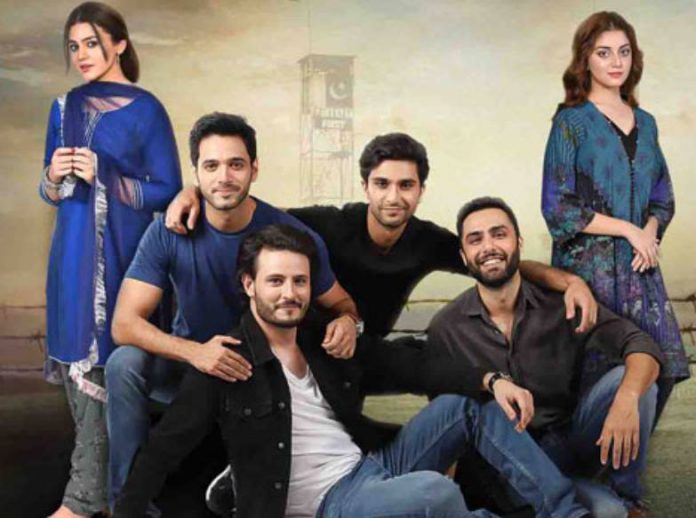 Ehd e Wafa episode 23 review is here for all of the drama fans.
Ehd e wafa drama episode 23 Review – The latest episode still managed to grab attention of viewers despite PSL 2020.  This episode was indicating and it was quite obvious throughout the episode that how Shehryar shows his doubt about shahzain while talking to Shariq. It is also hinted in this episode that Shahzain had all this planned for his elections but those who love and care for him failed to see it.
Also Read: Ehd e Wafa Episode 22 Review
In the latest episode, Shahzain continues to contest for his re-election opposite his brother-in-law, Waqar.  As things heat up between them, Shahzain clears it that he will not back down despite being the weaker candidate.  Losing his temper, Shahzain slapped Waqar which leads to be the reason of open war between them.  Shortly after, Shahzain got injured by gun shot on his way home and ends up in the hospital in critical condition.  Shehryar and Shariq rush to be with him and the three shared an emotional moment. 
On the other hand, the beautiful portrayal of Dua and Saad conversation about their expected baby melts the heart of every viewer as it gives all the viewers the mix feeling of happiness for their baby and tension for Saad's life as he is facing the harsh situation at Kashmir LOC.
Beside these main points, this episode also showed the friendship bond between Shehriyar and Shariq where Shehryar for the first time talked about Masooma and the viewers found out how guilty he felt. The part where Rani was standing with his husband against his brother also shows the loyalty of wife to his husband which was also a nice scene for viewers to watch.
Over all this episode was full of tragic and sad moments regarding Shahzain's tactics to got shot and admitted in hospital and Dua and Saad's conversation where people are expecting that Saad will get martyred and may be will not even see his son which is actually painful for every viewer to watch.