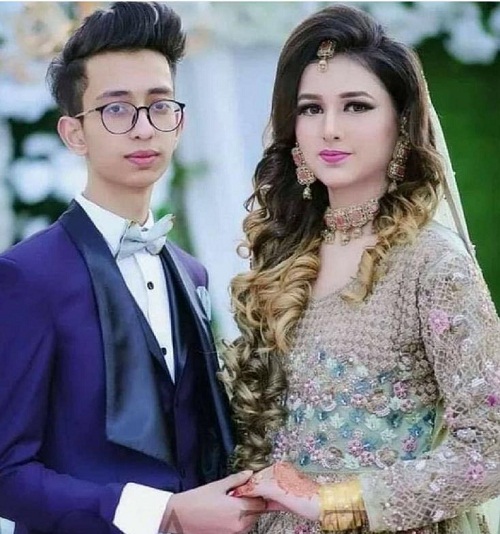 Imran Ashraf, the famous actor of Pakistani drama industry, expressed his full support to newlyweds' couple went viral on social media.
Few days' back Pakistani people went crazy when wedding picture of Young Boy and girl of age 18 went viral. People become crazy and start making meme or funny post on wedding of such young couple. All this begin when official photographer of Nimra and Asad, young couple upload picture on his official page. Social media users in Pakistan get furious and start trolling them.
After trolling of such young couple marriage social media also start showing their support for them. Similarly famous actor Imran Ashraf comes forward in the support of Nimrah and Asad and shared a post on his instragram handler @imranashrafawan Imran said that," now we will be the one who dictates the other decision of marriage is correct or not? We are now I interfere in others personal life and we create internet such court room where everyone give their assessment according to their level of frustration." He further clarify that they both did nikah so may Allah hive them happiness.