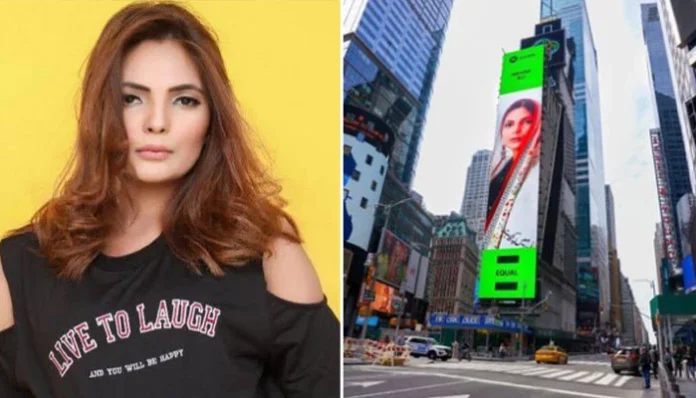 After Arooj Aftab, another Pakistani singer Mehak Ali is featured onthe New York Times square Billboard. Ali is Spotify's Ambassador for 'EQUAL Pakistan' to support local women artists. 
Arooj Aftab, the first Pakistani female Grammy award winner to be glimpsed at the New York Times square billboard in the month of March. Spotify is the music streaming platform creating space for female artists to share their work with the world. In light of the month of Ramadan, the edition by Spotify was a Ramadan content released by Mehak Ali, a kalaam called, 'Sallay Ala Nabiyena'.
Ali thanked Spotify and her fans for such immense support. 
Mehak has become an Equal Ambassador. She said "It is an honor to become an ambassador, especially for this month". She further stated as it will be her future responsibility to entertain listeners with amazing holy music.