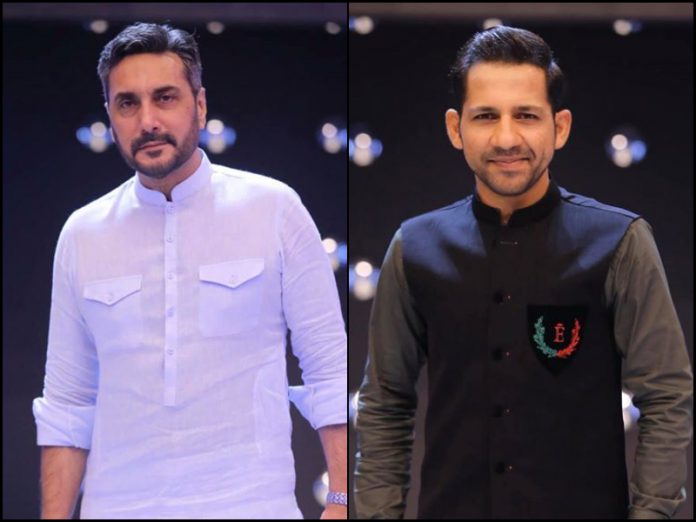 Jeeto Pakistan has become Pakistan's famous entertainment show especially during Ramadan. This year the show made some headlines firstly on Fahad Mustafa's dressing choice and now on Adnan Siddiqui insensitive joke.
In a recent episode of Jeeto Pakistan, which is inspired by PSL format, it featured the captains of Lahore and Quetta Knights team, Siddiqui and Sarfaraz Ahmed respectively. Both celebrities created vibes that grabbed much attention, but not for the right reasons.
Being challenger on the show of one of the games called tug of words, some morality rituals seemed to have faded by Siddiqui, which occurred to cross boundaries he should not have according to his fans.
It was all pleasant until Adnan Siddiqui derided Sarfaraz's stammer. After this several took social media on hand to express their disappointment in the celebrity who himself was upset with Amir Liaquat for his immature and insensitive sense of humor.
Although the audience who were present at the moment laughed at the moment on Siddiqui's response, Twitter was boiling out with the angry users calling out Adnan Siddiqui for his improper joke.
Several said that this derision of Ahmed's speech stammer was unreasonable and inconsiderate, while others asked Siddiqui to make an apology to the cricketer publicly.
This incident also drew the attention of Siddiqui's recent reaction over what he observed were remarks made in poor taste by Liaquat.