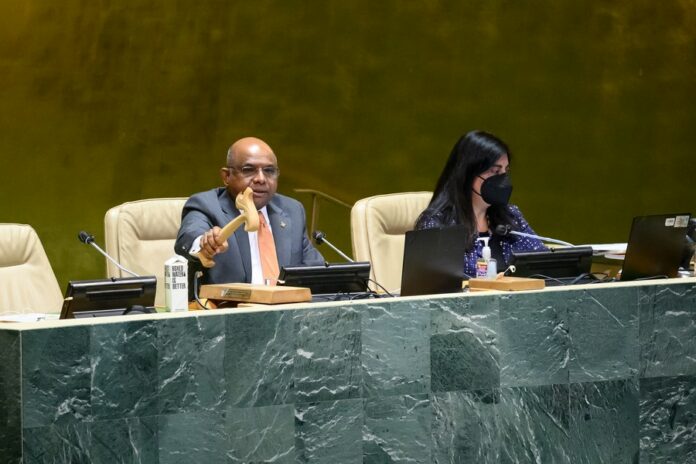 A new resolution has been adopted by the UN proposed by the Organization of Islamic Cooperation and Pakistan ordaining March 15 as an International Day to combat Islamophobia.
After 9/11 Anti-Muslim sentiments were at the summit. It became an International concern for Muslim countries to fight for their identity. Many events unfold where Muslims were marginalized as a community in America and several parts of the countries. For such, it ushered in a need for the Muslim countries to propose a law that protects Muslims from getting discriminated against around the globe.
The resolution was backed by 57 countries including members of OIC other eight countries. The day has been set as a reminder of the intolerance, discriminative, violence, and hate speech against Muslims.
PM Imran Khan has also congratulated Muslim Ummah on the combined efforts for the Muslim community."Our voice against the rising tide of Islamophobia has been heard and the UN has adopted a landmark resolution introduced by Pakistan," says PM.
It is a "landmark resolution", he added.
"The gender aspect of Islamophobia is also gaining prominence, with girls and women being targeted due to mode of their dress and the general notion that Muslim women are oppressed and thus must be liberated," says Munir Akram, Ambassador to UN.
He expressed deep concern on the spreading Islamophobia saying "poorly understood" with the anti-immigrant and anti-refugee sentiment.