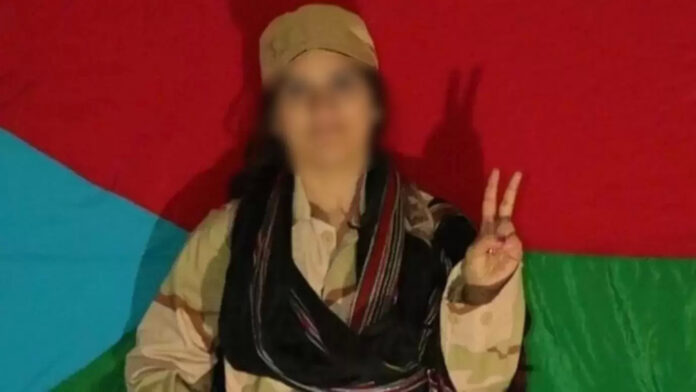 An extremely dreadful event happened at Karachi University killing three Chinese nationals and one Pakistani outside the Confucian Department. The suspect according to the CCTV footage was woman named Shari Baloch. Further in the development of the story, Baloch facilitated by another woman, as per the shared CCTV footage. Baloch Liberation Army took the responsibility and shared a picture on social media. BLA is among the banned organizations by Pakistan. Pakistan nexus Baluchistan has been suffering a conundrum for more than a decade.
According to the shared details by the BLA, this was the first female suicide bomber of the Majeed brigade that detonated an explosive. BLA has been targeting several Chinese nationals in the past. The recent incident was target to the chinese involvement in Baluchistan.
A statement shared by BLA warned the Chinese authorities to refrain from conducting projects in Pakistan. Otherwise they will face serious consequences in the form of attacks from highly expert females and males from the separatist group.
Shari Baloch was a school teacher. She was a part of the postgraduate program in Karachi University. Coming from an educated background her husband was a dentist and a professor in Baluchistan. She came from a reputable family of her three siblings being doctors and her father a retired civil servant.