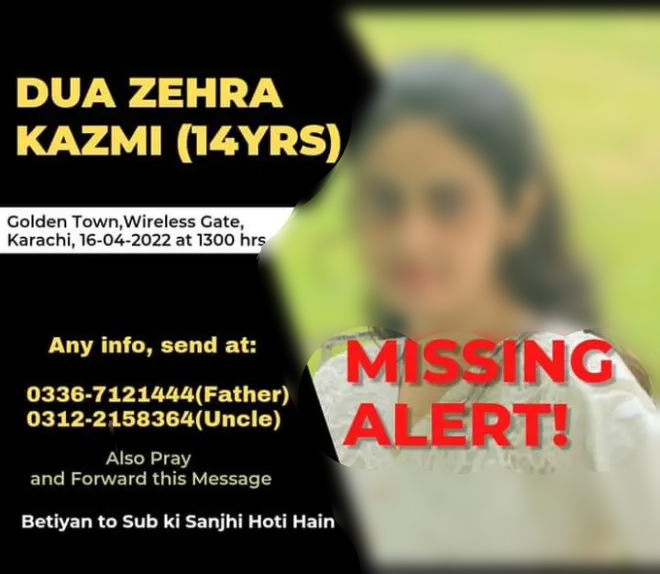 A 14-year-old girl went missing from Karachi on 16th April at at 1:30PM. Dua Zehra Kazmi has been missing for the last three days from golden town, wireless gate. No links to her whereabouts are detected. She stepped out to throw garbage but did not return. The family suspects abduction by unknown men.
A video, uploaded by Syed Zafar Abbas, founder of JDC, was seen raising his voice with the helpless parents and demanding a safe recovery from Sindh police. After the videos went viral, police got into action and probe an investigation with the help of cctv cameras that were installed in the area.
Mahira Khan, a Pakistani actress has also raised her concern over the matter. Numerous celebrities have also raised their voices on various social media platforms.