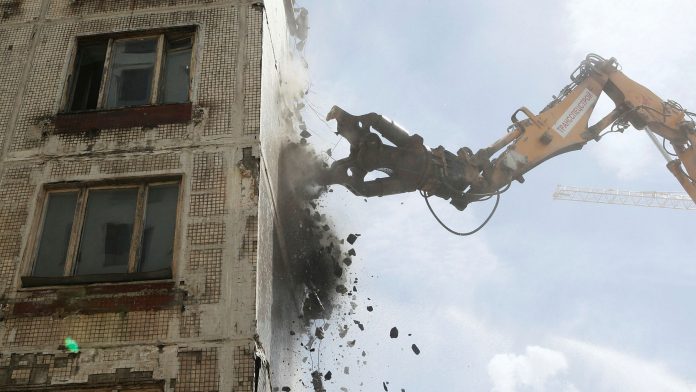 Sindh Governor Imran Ismail on Thursday signed an ordinance regularizing illegal settlements in the province.
The move comes after the Sindh Assembly passed an ordinance in this regard keeping in view the protests being carried out due to the demolition of Nasla Tower.
It is important to mention that the Supreme Court (SC) had ordered to demolish the Nasla Tower and directed the builder to compensate the people living there.
According to the draft ordinance, demolition work on illegal settlements will be stopped for 90 days.
"For ninety days after the commencement of this Ordinance, demolition activity on irregular constructions/buildings by the concerned authority will be suspend," the draft reads.
Implementation of the ordinance will also allow the government to set up a commission.
The Sindh Commission for Construction Regularization will be responsible to implement the provisions of the ordinance.
Sources familiar with the matter said a retired SC or Sindh High Court judge shall be appointed as chairperson of the commission.
The Local Government and Housing Town Planning secretary shall serve as the commission's secretary.