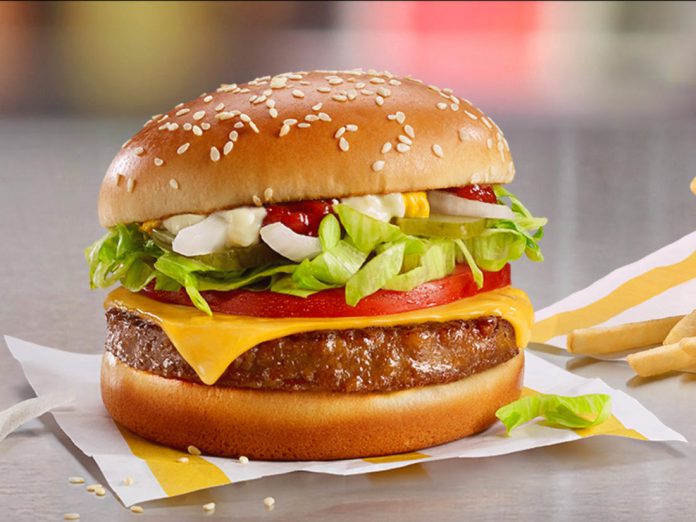 Burger Making Machine
The Burger Bot is an advanced burger making machine that prepares burger in a few seconds. The machine can provide a variety of burgers in just 1 minute and 20 seconds. However, it is manufactured by engineering students of UIT or Usman Institute of Technology.
One of the group members, Sabeeh Siddiqui, revealed that he wanted to be a chef but came into engineering on the wish of his parents. He further added that as he is a food lover, so he wanted to manufacture something that can blend both professions. Sabeeh said that over Rs 100,000 were spent on the development of the burger making machine.
Another group member, Mubeen Fareed, said that the machine has HMI panel with the customized options of cheese, chicken, and beef burgers. However, customers can easily get a burger of their choice with just a single command.