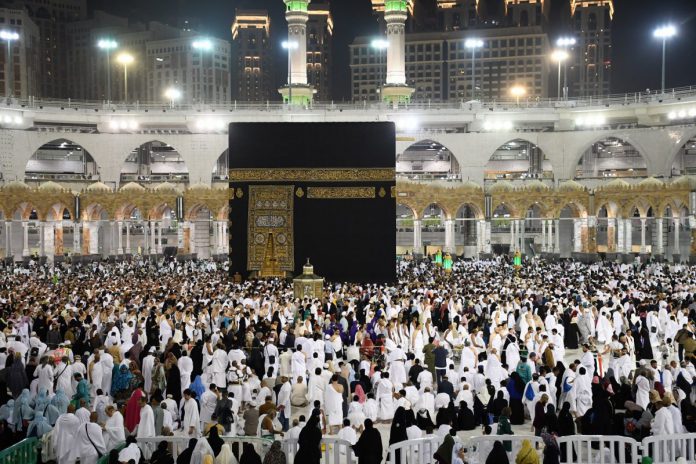 Minister of Religious Affairs and Interfaith Harmony Sahibzada Noor-ul-Haq Qadri will do balloting to select 107,526 intending pilgrims under the government Hajj scheme.
However, a total of 149,330 applications under the government Hajj scheme have been received.
This year 179,210 Pakistan will get the chance to perform Hajj in which 107,526 pilgrims of Hajj will go through the government Hajj scheme and 71,684 will go with different private Hajj Group Organizers. Out of total 1,613 has reserved for the accommodation of hardship cases in which newborn babies, broken families, and helpers are included.
For a senior citizen, 10000 seats will be reserved in the government Hajj Scheme. And 500 will be reserved to accommodate underpaid workers of corporate organization and public sectors.
The balloting result will be displayed on the website of religious affairs ministry.