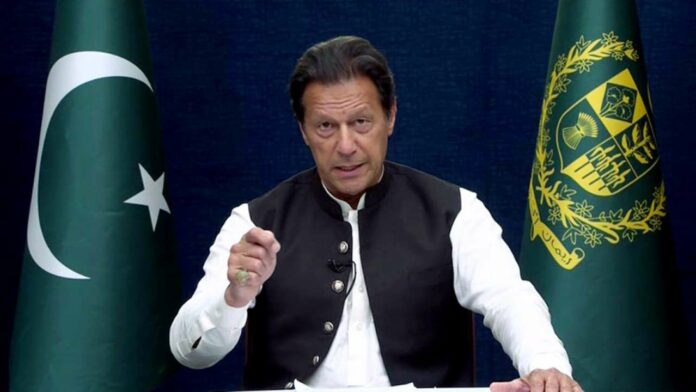 Due to the political upheaval that erupted in the assembly on Sunday. The no-trust confidence motion in the assembly was dissolved and rejected by National Assembly Deputy Speaker Qasim Khan Suri under article 5.
The opposition filed a no-confidence motion against the sitting PM Imran Khan. Imran Khan referred  to it as, a surprise shocked the nation by dissolving the assemblies. Imran Khan before the no trust confidence voting asked the President to dissolve the NA  ( under article 58 ). According to Fawad Chaudhry, the information minister referred to article 5 (1). Saying the foremost duty of the state is to be loyal to the country. Moreover, he added foreign conspiracy has attackd the PM.
Suri interfered by dismissing the resolution and said, "No foreign power shall be allowed to topple an elected government through a conspiracy," he said, adding that the points raised by the minister were "valid". Hence dismissing the resolution by referring to it as "contradictory". After the decree, the PMLN members held a mock session in the lower house of the parliament. In which 195 senators favored the no-trust motion against the PM.