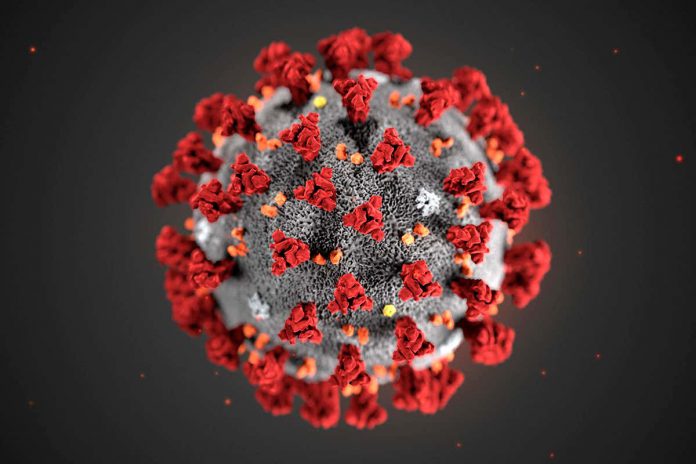 The government sought to quell panic, as the number of confirmed cases of Coronavirus in Pakistan observe the sharp rise and hit to 184 cases.
Coronavirus in Pakistan- The novel coronavirus is rising in Pakistan with a sudden spike. Sindh has reported 150 patients of COVID-19, Khyber-Pakhtunkhwa confirmed its first 15 cases suffering from the respiratory illness caused by the mysterious contagion.
Provincial authorities confirmed 184 cases altogether till Monday midnight. Where Sindh stood with the highest infected people with 150 patients. KPK, Balochistan, Gilgit-Baltistan, and Punjab reported 15, 10,5, 2 and 2 cases respectively.
Sindh Health officials and government claim the most cases reported from people returned from Iran and kept for purported quarantine in Taftan boarded.
State Minister for Health Dr. Zafar Mirza said, "So far, 94 people coronavirus cases are confirmed in the country," he added that most cases observed in Sindh and Government taking best care. Later 119 patients in Sukkur, 30 in Karachi and 1 in Hyderabad reported by The Provincial Health Department.
Adviser to the chief minister on information Murtaza Wahab tweeted "Out of this [total] 119 are Zaireen who are being kept in Sukkur,". He further added "This exponential increase is largely due to the recent inflow of people brought in from Taftan after a purported quarantine,"
Sindh Minister Saeed Ghani shows concern over inadequate facilities providing at Taftan border. As a quick rise can observe in COVID-19 patients. He said, "Out of 100-plus samples [of those returning from Taftan], 50 results [came out] positive, which is a huge number."
"Just received news that 15 out of 19 individuals [who] arrived in K-P from Taftan, have tested positive for the coronavirus. These are the first positive cases in K-P," tweeted by K-P Health Minister Taimur Jhagra as 15 new cases reported from KP. He added "They are being well looked after in quarantine in an isolated facility in DI Khan,"Over the suspected patient death he said: "His blood tested negative for COVID-19."
Balochistan's Chief Minister Jam Kamal also defended the provincial government efforts for coronavirus."Not only we are doing in Taftan, But Rideeq, Quetta, rest districts and now this new facility on Pak Afghan border with Army/FC,". In another tweet he said, "I invite all CMs, federal authorities and electronic media to come to Quetta, see Taftan, Jivani Turbat and Chaman border with me."
People stuck at Taftan border staged a protest outside their tents on Monday. "If 50 percent of them are positive then it's an alarming situation for us all who are living and eating together It's riskier now." said a protestor.
Dr Mirza said, "I want to assure the nation that the government has taken appropriate measures to contain the coronavirus,". He told, "So far, more than 78,000 patients have cured the disease,". He stressed the need for unity and collective effort against coronavirus.