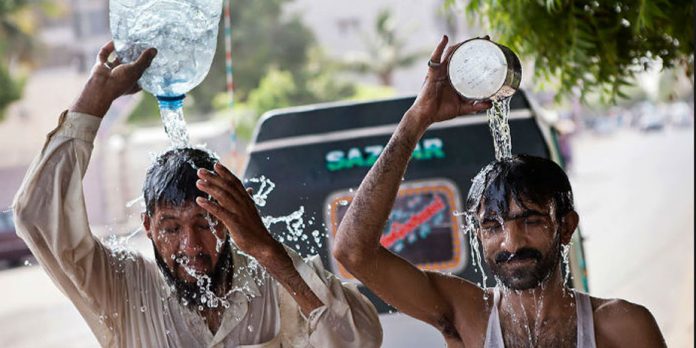 According to the Meteorological Department, the temperature in Karachi may rise to 42 ° C from May 5 to 8 due to possible heatwave.
The Meteorological Department on Monday reiterated the heatwave warnings in Karachi from Tuesday. The mercury is likely to reach 40 degrees Celsius.
Sindh Health Minister Dr. Azra Fazl Pechuho has directed all government hospitals across the province instructed to make appropriate arrangements for patients.
However, the intensity of the heat will be felt higher than the actual temperature as there is 78 percent humidity present. As per Met office winds are blowing at a speed of 13 km per hour.
In view of the possible heatwave and rain, the Sindh government declared an emergency in all hospitals and health facilities.
To ensure the availability of 24-hour emergency services, leaves of all staff at government hospitals have been canceled.
Meanwhile, Rain is also expected in Sukkur, Larkana, Jacobabad, and Shaheed Benazirabad along with strong winds from Saturday.